Tywyn-based Talyllyn Railway has taken an important step on its journey to becoming carbon neutral.
The narrow-gauge heritage railway, which runs between Tywyn and Nant Gwernol (Abergynolwyn) is partnering with Forest Carbon, a company that develop nature-based climate projects in the UK. The intent of this pioneering partnership is to offset the emissions created from coal burnt by the steam locomotives.
The carbon-financed woodland scheme that the Talyllyn is initially investing in is based in Breckenhill, Northern Ireland. The woodland covers 1.1 hectares and 1,688 trees have been planted.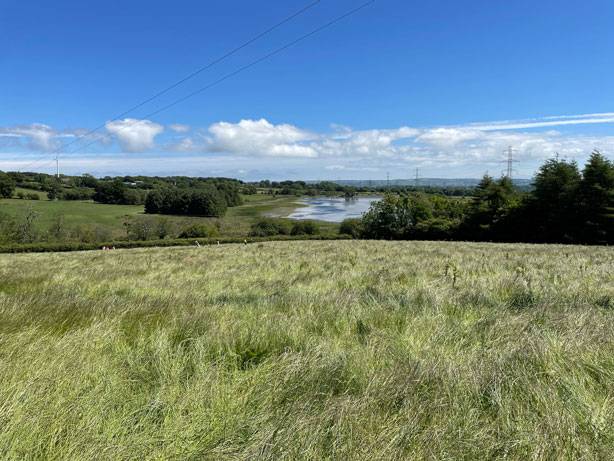 The Railway, in a typical year, consumes 95 tonnes of coal which creates 210 tonnes of CO2e – the equivalent to 127 people on a return flight from London to Los Angeles, although that has been significantly reduced during the pandemic. The investment in the Breckenhill project, which is validated under the UK's 'Woodland Carbon Code', will lead to the sequestration of 322 tonnes of CO2 over the next 50 years. In partnership with Forest Carbon, it is also actively looking for local Welsh-based landowners who might be interested in increasing woodland on their land or participating in peatland restoration projects.
In the shorter term the Railway has committed to offset its emissions annually through the purchase of verified carbon credits through the Carbon Neutral Britain Climate Fund scheme.
General Manager, Stuart Williams commented,
"As a Heritage Steam Railway, for which coal burning steam locomotives are an integral part of the visitor experience, we are keen to make sure we minimise the impact of our operation wherever possible. We were attracted to working with Forest Carbon as they offered a long-term solution. The Talyllyn is looking to implement annual offsetting projects to complement this scheme, especially those based in Wales where possible. We will be offering our customers the chance to be able to pay a small premium on their ticket price to individually offset their journey and will be encouraging our membership to donate too. Any donations made will be reinvested in similar projects."
Matthew Hay from Forest Carbon commented,
"We are delighted to be working with Talyllyn Railway to address their climate impact and welcome their investment into UK nature-based solutions by supporting woodland creation at Breckenhill. Planting trees, especially native species, delivers a whole host of environmental benefits beyond carbon sequestration so we really value the contribution of committed organisations like Talyllyn, who are willing to step up and put their money where their mouth is, sustainability wise."
The Talyllyn has already invested in several sustainability projects including a 13kw solar panel installation, electric car chargers at the two main stations and the removal of single use plastics. The Railway recently adopted a new environmental policy which covers resource management, water, electricity and biodiversity. The railway appreciates how important it is to be carbon neutral and is constantly looking at ways to improve its environmental credentials.
Find out more about the Talyllyn Railway's environmental policy. Donations to the fund can be made through our Carbon Offset Fund webpage.
---
For further information about this press release please e-mail: [email protected] or phone 01654 710472.