No 2 'Dolgoch' recently returned to service after an extensive programme of refurbishment.
No 2 'Dolgoch' is one of our original two locomotives, along with sister loco No 1 'Talyllyn'. Dolgoch was withdrawn in autumn 2021, taken apart and stripped down for her regular overhaul and ten-year boiler inspection. It was initially thought this would be a quick turnaround for the overhaul. However, as is often the case with steam engines, several unexpected repairs were found to be needed.
The loco, now re-painted in traditional Talyllyn green livery by a small team of volunteers, had been scheduled to make her first appearance back into service for the 'Founder's Day' train on Sunday 14 May 2023. Founder's Day is our annual event, commemorating the first ever train run in railway preservation on 14 May, 1951.
Last minute delays in No 2's overhaul meant it was uncertain if she would be able to appear. A concerted effort by the engineering department meant that Dolgoch was available to double head the 'Heart of Gold' special train with locomotive No 7 'Tom Rolt'.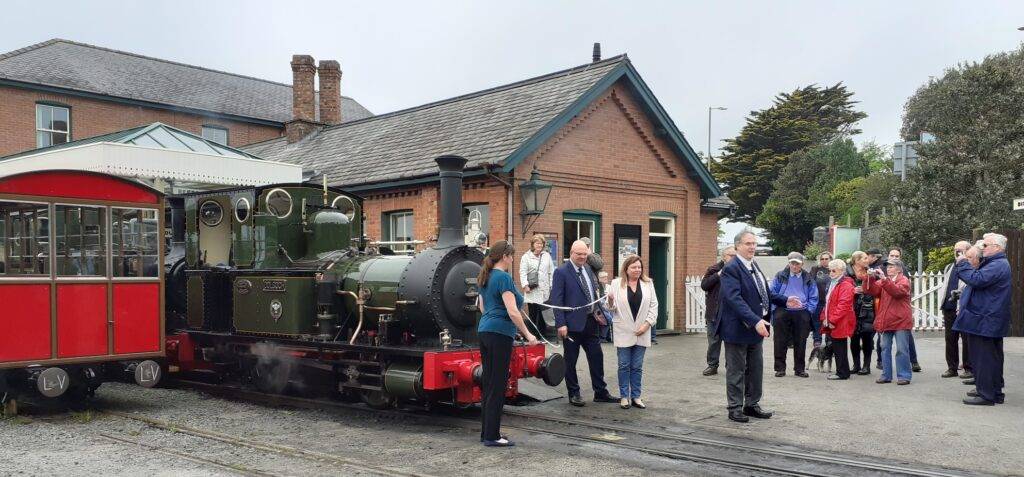 In fact, this was most appropriate. No 2, our 'Gallant Old Lady', kept services running in those early days. No 7 is named after Tom Rolt who, along with those early preservation pioneers, saved the railway for us to enjoy today. It was appropriate in another way too in Coronation year as they are our two 'royal' locomotives – King Charles had ridden on both of them.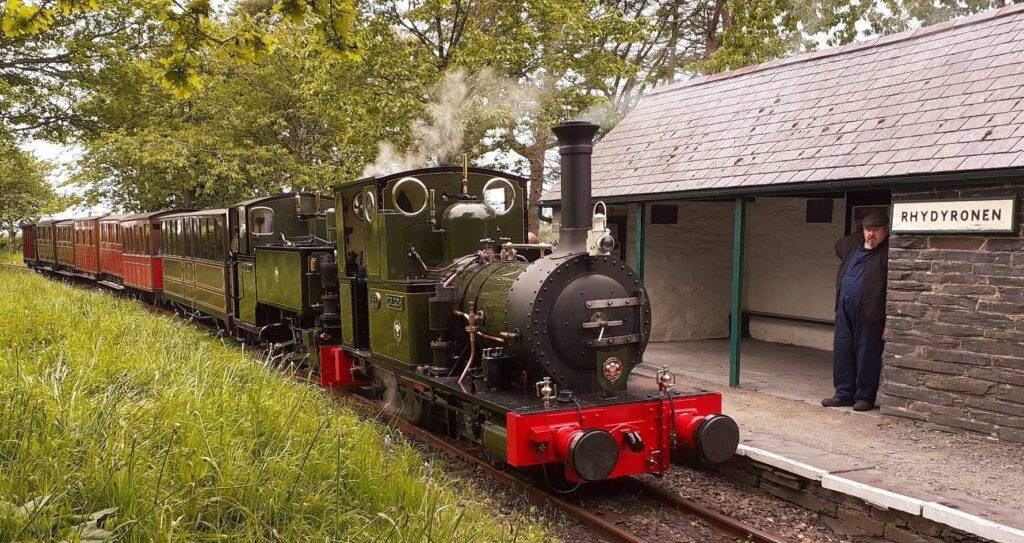 During the Founder's Day events, the special train for our supporters, members of the Heart of Gold Group, stopped at various points along the railway for photos and speeches. The new open carriage was also brought down to Wharf. Highlights included the unveiling of the Tŷ Dŵr info board at Abergynolwyn, and photo opportunities at Tŷ Dŵr, where No 7 took water.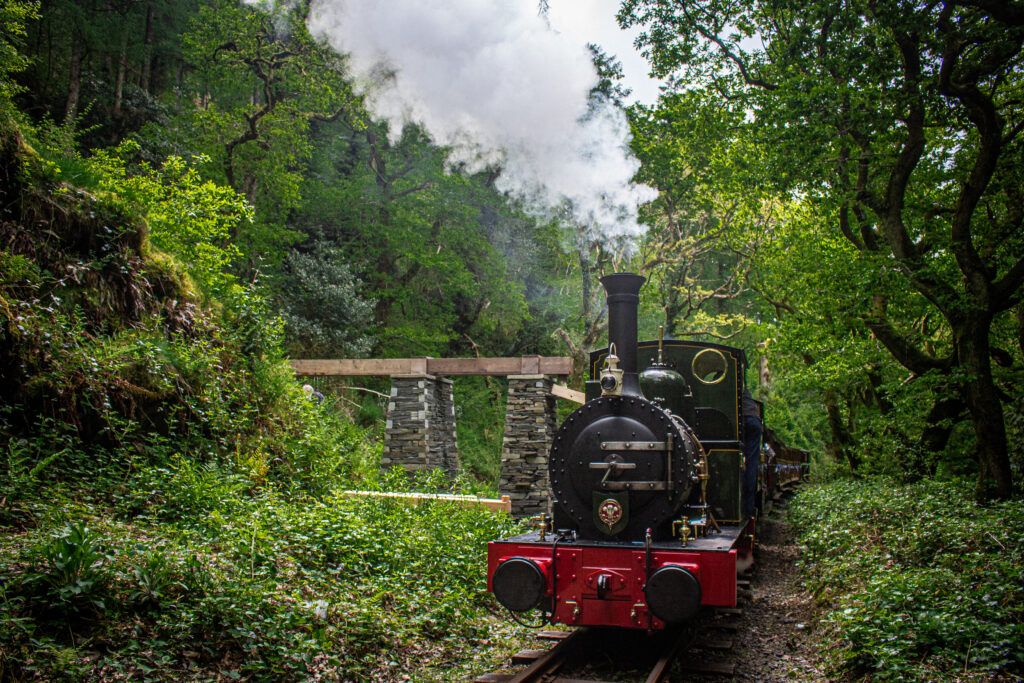 Lorraine Simkiss, TR's Commercial General Manager was delighted to comment on the return of our much loved locomotive:
"She is back at last and looking superb in the traditional livery of Deep Bronze Green. Her first appearance and back in service was for Founders day on the 14 May 2023. The 10 year overhaul was plagued by breakages and setbacks which had considerably delayed the return.

However the team pulled together and it is lovely to see her back now and once again part of The Steam Team!"
Dolgoch is now back hauling trains, and you can expect to see her ambling up the Fathew Valley once again, resplendent in TR green – a livery she last wore in 1989. Thanks to everyone who worked hard to get our Old Lady back in service.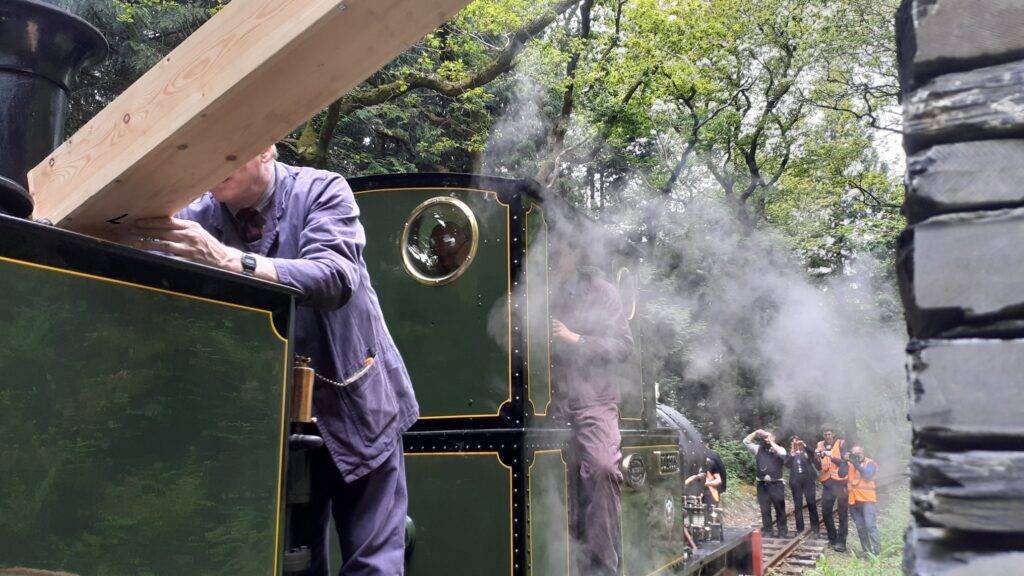 ---
For further information about this press release please e-mail: [email protected] or phone 01654 710472.