There was great excitement at the Talyllyn Railway on Thursday 19 April 2018 when locomotive No.3 'Sir Haydn' returned to the railway after overhaul at the Vale of Rheidol Railway's workshops in Aberystwyth. The locomotive, originally built in 1878 for the Corris Railway, has been out of service since 2012, although it did undertake a nationwide publicity tour for the Railway as a static exhibit between 2013 and 2015.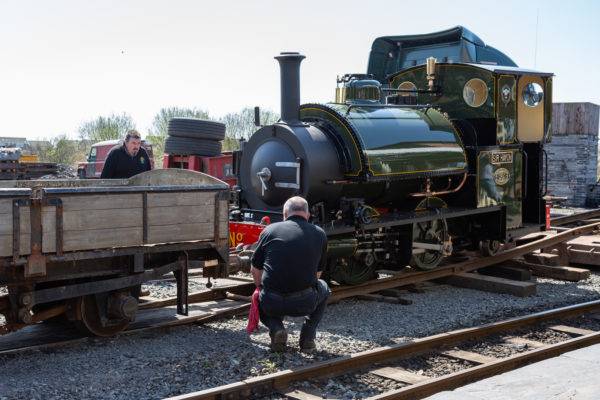 It was last seen in public on Talyllyn rails in July 2015 when it made a surprise appearance at the Railway's 150th Party, although again it was not in steam. Then in October 2015 it was moved to the Vale of Rheidol works to be overhauled in stages, the work proving to be more extensive than originally hoped.
'Sir Haydn' has returned to the Talyllyn to begin testing and trials, which cannot be carried out at the Vale of Rheidol Railway workshops, before being formally handed back to the Talyllyn Railway. The overhaul has been paid for in part by a special fund, which has raised over £100,000 so far.
It is planned that the locomotive will be back in full service on the Railway from mid-May. At this point the Railway will have all six of its steam locomotives available for traffic, although not for long as locomotive No.1 'Talyllyn' will be withdrawn from traffic on Monday 18 June 2018 to begin an overhaul of its own. This will be undertaken in the Railway's own workshops.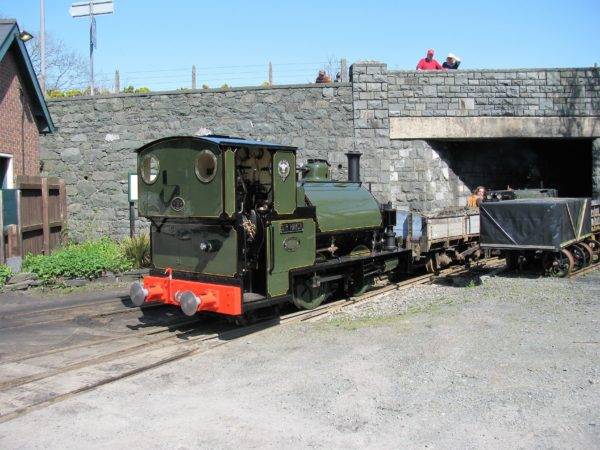 Photos by Barbara Fuller and Ray Reid.
For further information about this press release please e-mail: [email protected]