The Talyllyn Railway has recently been working in partnership with Betsi Cadwaladr University Health Board (BCUHB), as one of several organisations and councils across North Wales working together to develop a Children's Charter, to ensure that children and young people from across North Wales have a voice on areas that matter to them.  
The health board's Child and Adolescent Mental Health Services (CAMHS) are leading on the development of the Charter and have engaged with around 2,400 children and young people so far.
The events, which were held at various National Trust locations, as well as the Talyllyn Railway, brought children and young people together to engage in developing the Charter through interactive and fun-based activities, focussing on positive mental health, well-being, and empowerment, giving them positive experiences and an opportunity to influence how organisations across North Wales work with young people.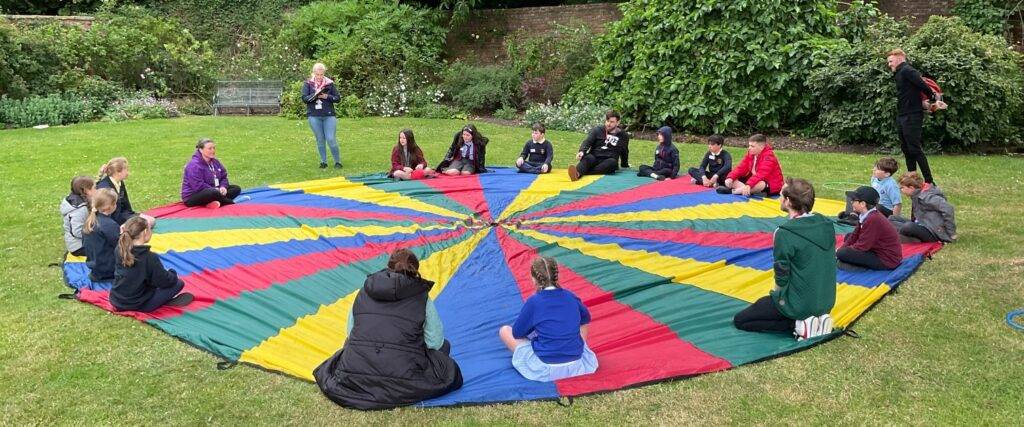 The Talyllyn Railway organised a day out on the railway, on Friday 8 July 2022, providing travel and activities for local schoolchildren. There were almost 70 participants together with a number of volunteer helpers. The day began with participants joining in with a performance of the 'Mr Urdd' song and dance in the yard at Wharf Station. (Mr Urdd is the mascot of Urdd Gobaith Cymru, the main youth organisation for Wales, and dedicated to the protection of the Welsh Language amongst young people.) 
The train then proceeded to Abergynolwyn with activities taking place on the train, and calling at Dolgoch Falls, an intermediate station on the line where further outdoor activities had been organised in the Dolgoch valley woodlands, and the area around the lower Dolgoch waterfall.
Stuart Williams, General Manager of the Talyllyn Railway commented:
"We were delighted to work with the Health Board on the Children's Charter and be part of something as important as this from the outset.  The children had a fantastic day with us and we look forward to working with the group in the future"
And Lorraine Simkiss, Commercial Manager at the Talyllyn Railway, who co-ordinated the Railway's response said: 
"Giving the children the opportunity to relax and have fun in a safe environment and to express their feeling and emotions was very rewarding, the comments from the children as to 'what fun they had' and 'could they come again' shows just how necessary this type of interaction is.

"The Talyllyn Railway was very proud to be part of this event and we would be happy to support CAMHS in any way possible in the future."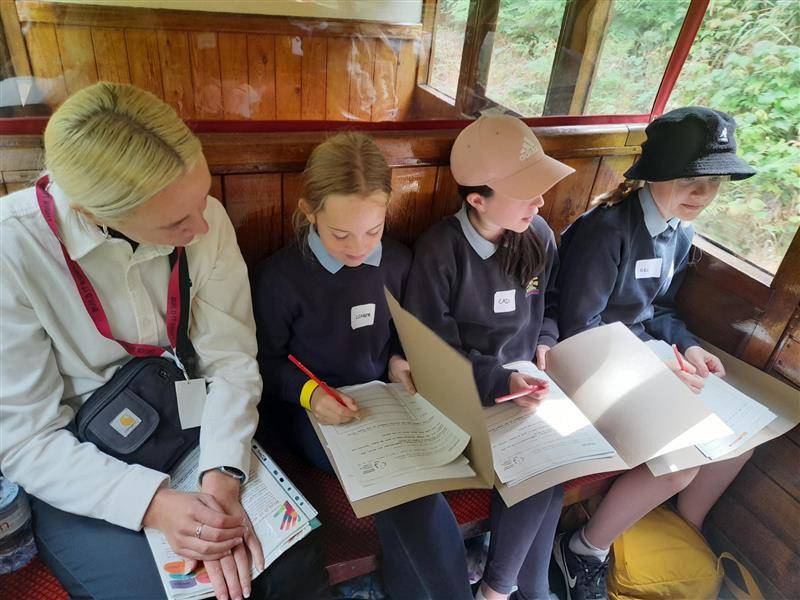 ---
For further information about this press release please e-mail: [email protected] or phone 01654 710472.