The Spring Bank Holiday, which for most schools in the UK is half-term, marked a welcome return after a year of lockdown, for the Talyllyn Railway's junior members to their popular 'Tracksiders' week.
The usual programme of activities for families to work together on the Talyllyn Railway was put on hold for 2020 due to Covid legislation. In previous years, there have been two week-long programmes in May and October of activities organised for young members, accompanied by at least one adult, usually from their own family. Activities include working on various projects, often alongside the 7½ mile track from Tywyn Wharf to Nant Gwernol. Tasks include weeding and gardening, footpath maintenance, occasional maintenance of the Railway's remaining sections of historic lineside slate fencing, and always several social activities during the week.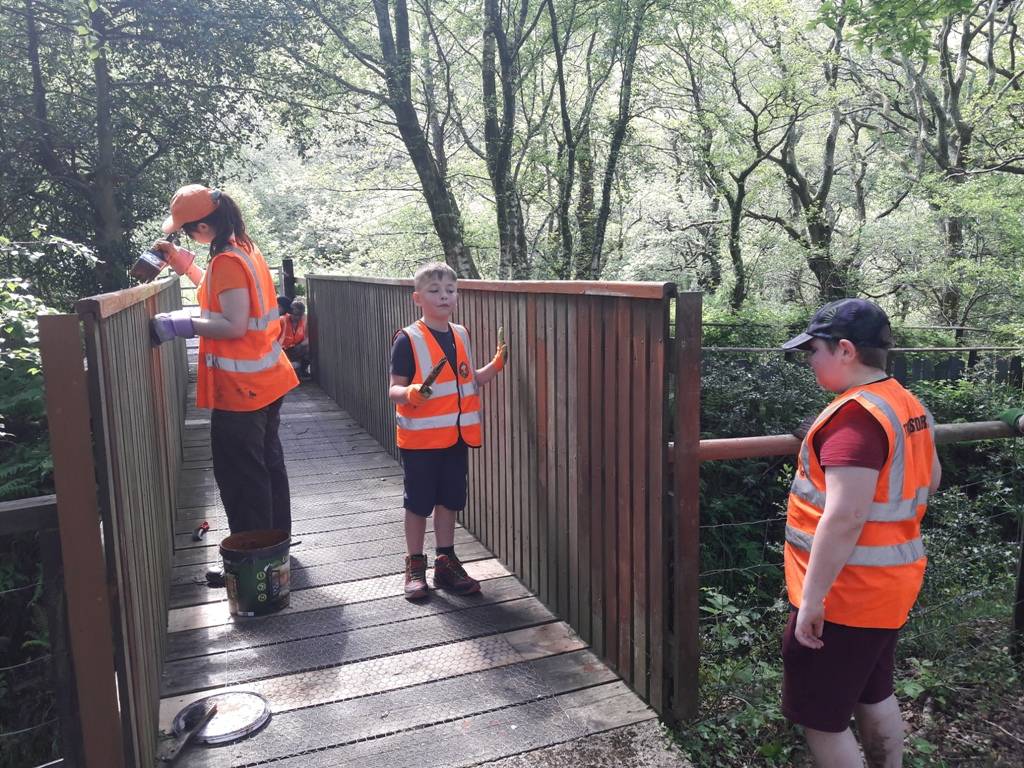 One such work project was the construction of the Playground alongside the station car park at Abergynolwyn several years ago. This requires ongoing maintenance from time to time to ensure its continuing safety. This year a maintenance project was also undertaken on work that needed to be done on the steps and lineside footpath above Abergynolwyn Station at 'Forestry Crossing.' A second project in the week was extending and improving the new 'Discovery Trail' in the woodland below Abergynolwyn station.