The Talyllyn Railway is delighted to announce that one of the UK's leading railway holiday companies, PTG Tours, has offered a £4000 sponsorship for the project to reconstruct the Railway's original locomotive watering point at Ty Dŵr between Abergynolwyn and Nant Gwernol.
Last November the Railway launched an appeal to reconstruct the watering point built for the Railway's opening in 1865. The appeal has now raised over £1200. This means that with PTG's offer of sponsorship and other offers of support there is now sufficient finance available to move forward with the project.
The watering point was used to supply locomotives based in the Railway's original locomotive shed at Ty Dŵr, before the current shed at Tywyn Pendre came into use in 1867. When the siding to the shed was taken out the watering point was extended so that locomotives could watered on on the then mineral extension to the base of the first incline to Bryn Eglwys quarry, now Nant Gwernol station. The watering point was demolished in the 1950s and the slate blocks used to build a retaining wall where there had been a landslip further down the line at Dolgoch.
In the 1970s the original mineral extension was opened up for passenger services and a considerable quantity of spoil was deposited on the site of the watering point as part of the work. Much of this will need to be removed in order for the watering point to be reconstructed.
Talyllyn Railway Preservation Society Chairman, Ian Drummond comments:
'This project was conceived as part of our contribution to Gwynedd County Council's bid for UNESCO World Heritage status for the North Wales Slate Industry of which the Talyllyn Railway is a part. We set up the Ty Dŵr Appeal last year expecting that it would take a lot longer to raise the money than it has. We are most grateful to PTG Tours for their sponsorship of this project and to Paul Spracklen who has facilitated it, which means the Appeal has met its target. Now the challenge is to make the reconstruction a reality and make a little bit of our lost heritage live again.'
PTG Tours are also planning on supporting more heritage projects on the TR in the coming years.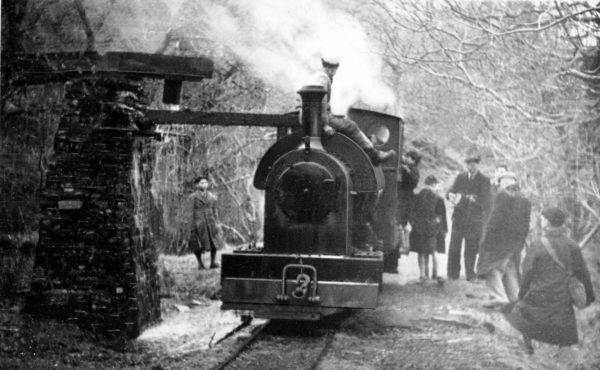 ---
For further information about this press release please e-mail: [email protected] or phone 01654 710472.
PTG Tours has been operating luxury rail-based holidays for over 20 years and offers a wide variety of vacations in the UK and overseas. It is both ABTA and ATOL bonded and is committed to offering high standards to its customers many of whom return year after year. See www.ptg.co.uk for more details about PTG Tours and the holidays they offer.