As you may remember, in 2018 it was announced that we would be re-instating Ty Dwr – the original watering point for the Talyllyn Railway.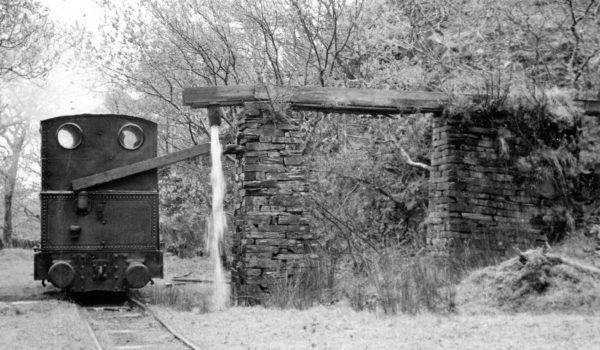 Ty Dwr was sadly deconstructed in 1954 in an effort to re-use the slate elsewhere on the Railway, but we are very happy to announce that the towers are standing once more!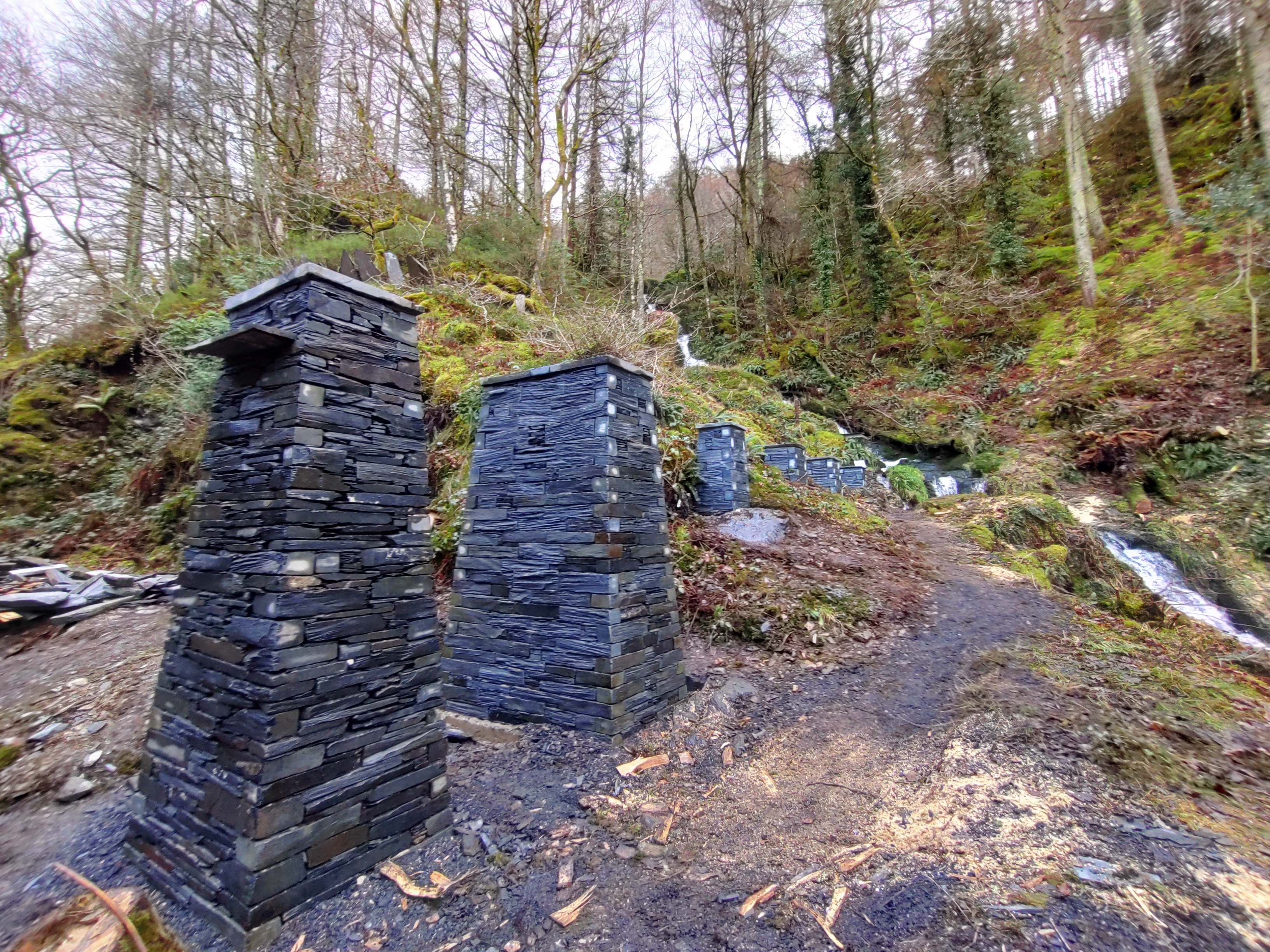 Celtic Masonry were contracted for the job and since Christmas have been hard at work on site, bringing Ty Dwr back to life. While the columns represent a huge milestone for the project, it is far from over – the wooden launders that will carry water from the stream down to the running line still need to be constructed and fitted into place, along with a modern addition of a flap valve to control the flow of water.
You can help to finish these launders and bring the Stream to the Steam by donating to the Tŷ Dŵr appeal here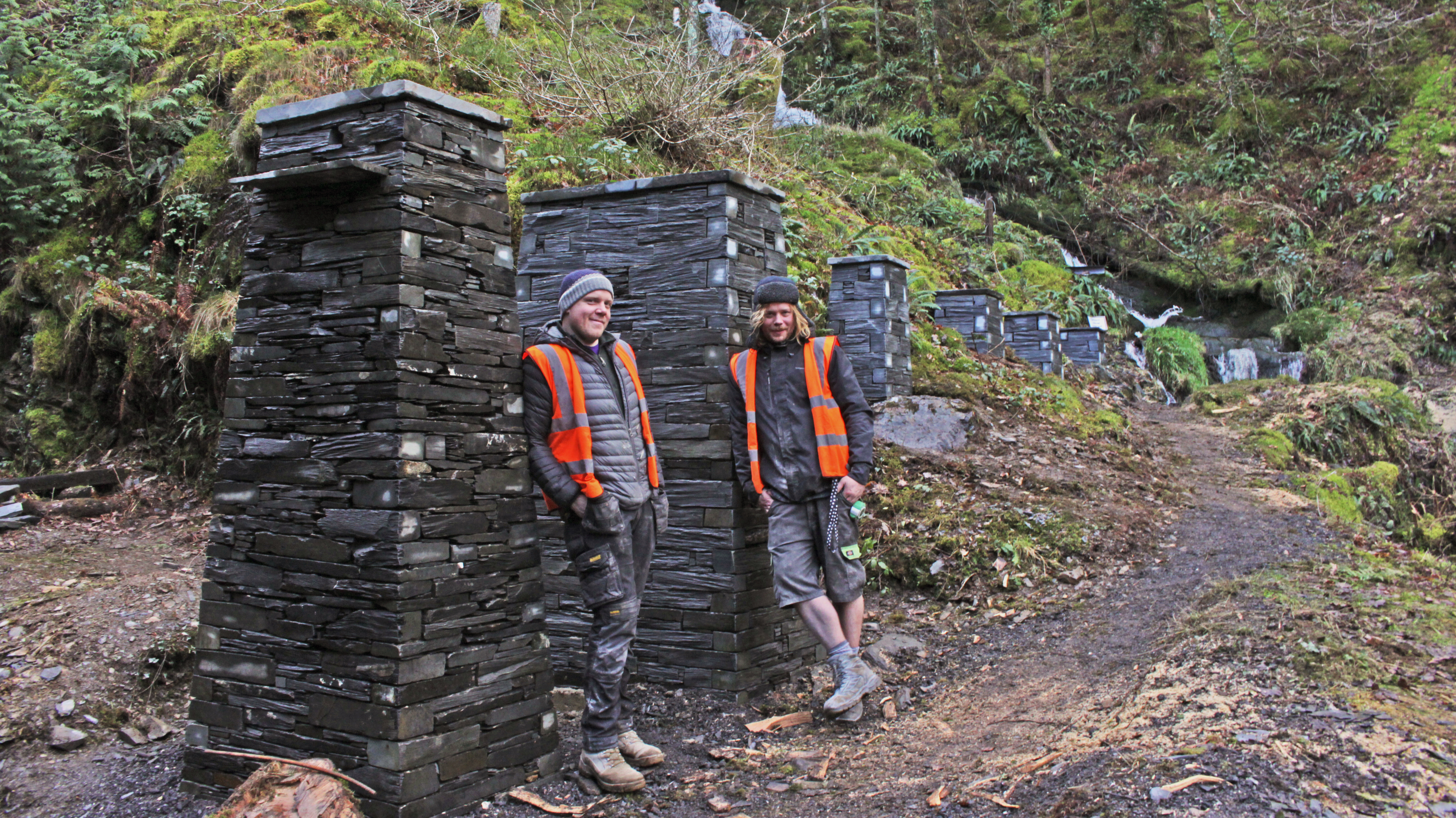 To find out more about the project, and other projects that the Heritage Group are working on, please take a look at the video below: