Volunteer Accommodation
Affordable accommodation for volunteers from further afield.
Available to all volunteers aged 14+ as long as you volunteer for more than 50% of your stay. (Volunteers below 18 require parental permission & must be accompanied by a guardian for the duration of their stay)
To book your stay in Llechfan or Angorfa please email [email protected]
For volunteers aged 14-17 wishing to stay in our accommodation, a Llechfan Under 18 Permission Form needs to be completed and emailed to [email protected]
Llechfan Volunteer Hostel
The hostel comprises of 3 bedrooms accommodating 12 residents at a time, a shared kitchen, two shower rooms, a living room, a dartboard room, a launderette and a toilet.
The Talyllyn Railway supplies residents with the following to make your stay as comfortable as possible:
Duvet
Duvet Cover
Fitted Sheet
2 x Pillows
2 x Pillowcases
2 x Towels
Tariff: £3/night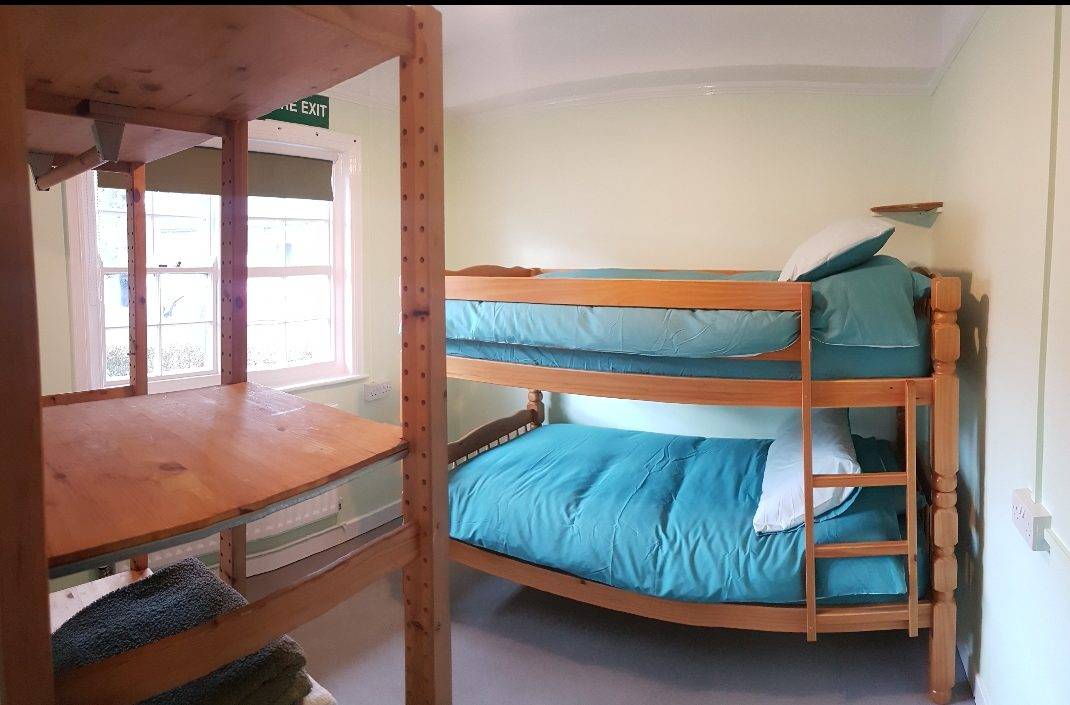 Angorfa
From May to October, the railway has block-booked a three-bedroom holiday home on Pier Road – Angorfa.
The house has three bedrooms:
Family room – 1 double bed, 2 small singles – sleeping 4
Twin Bed Room – sleeping 2
Bunk room – sleeping 2
It also has 2 bathrooms (both with showers), a large lounge/tv room, a well-equipped kitchen/diner, a large garden and a garage which has been converted into a games room (table tennis and darts).
The subsidised charge for staying in Angorfa is £3/night
Please book as you would for Llechfan as above.