Volunteer Accommodation
Affordable accommodation for volunteers from further afield.
Available to all volunteers aged 14 or over (below 18 require parental permission) as long as you volunteer for more than 50% of your stay.
To book your stay in Llechfan or Angorfa please email [email protected]
For volunteers aged 14-17 wishing to stay in our accommodation, a Llechfan Under 18 Permission Form needs to be completed and emailed to [email protected]
Update for 2022 – in order to help volunteers with the current cost of living increases, the Railway is providing accommodation FREE OF CHARGE for working volunteers.
Llechfan Volunteer Hostel
Please note – the hostel is currently operating at reduced capacity due to the Covid regulations.
The hostel comprises of 3 bedrooms accommodating 12 residents at a time, a shared kitchen, two shower rooms, a living room, a dartboard room, a launderette and a toilet.
The Talyllyn Railway supplies residents with the following to make your stay as comfortable as possible:
Duvet
Duvet Cover
Fitted Sheet
2 x Pillows
2 x Pillowcases
2 x Towels
Tariff: £6/night No Charge for 2022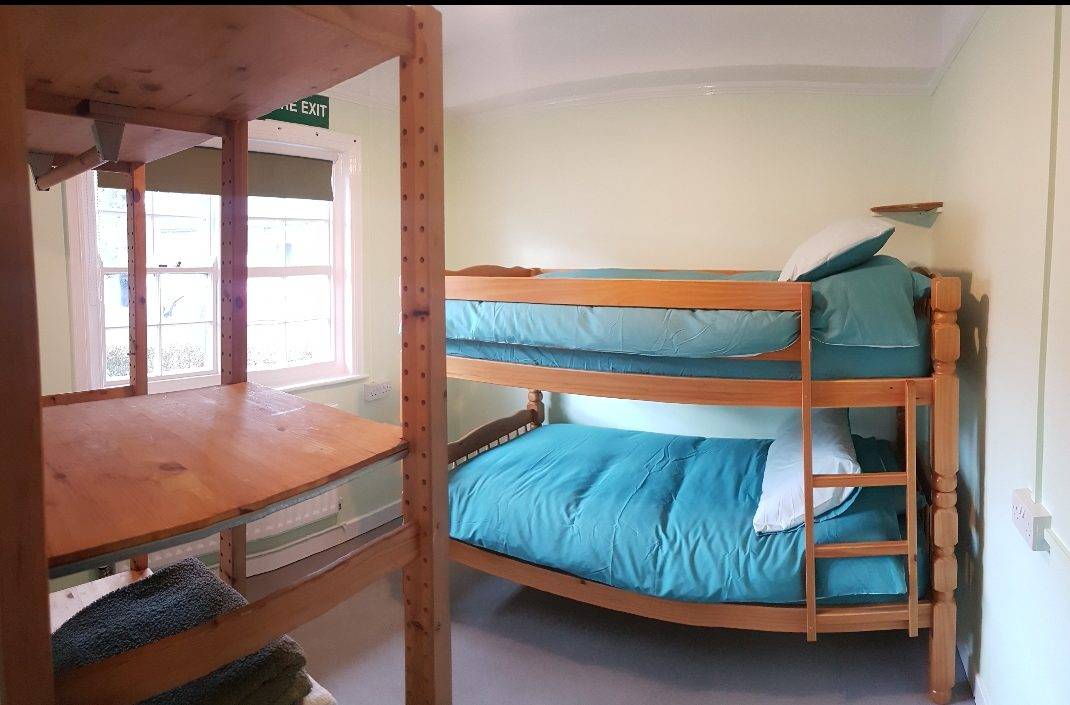 Angorfa
From April to October, the railway has block-booked a three-bedroom holiday home on Pier Road – Angorfa.
The house has three bedrooms:
Family room – 1 double bed, 2 small singles – sleeping 4
Twin Bed Room – sleeping 2
Bunk room – sleeping 2
It also has 2 bathrooms (both with showers), a large lounge/tv room, a well-equipped kitchen/diner, a large garden and a garage which has been converted into a games room (table tennis and darts).
The subsidised charge for staying in Angorfa is £15/person/night – with a maximum of £30/night per room. No Charge for 2022
Please book as you would for Llechfan as above.