What a weekend! Beer, steam engines, live music, Awdry engines and original layouts galore!
We've just enjoyed what was probably the busiest weekend we've had for five years, following the easing of Covid restrictions in Wales. The weekend of 14/15 August was an occasion which generated the very maximum interest that the continuing Covid precautions could accommodate. Billed as the 'Awdry Extravaganza', the two-day programme was based around a celebration of the 'Railway Series' of books by the Rev. Wilbert Awdry, creator of the famous 'Thomas the Tank Engine'. The Skarloey Railway engines had come to visit us for the weekend, so Rheneas, Sir Handel, Peter Sam and Ivo Hugh were out running trains. Rusty was on hand at Wharf for shunting, when needed.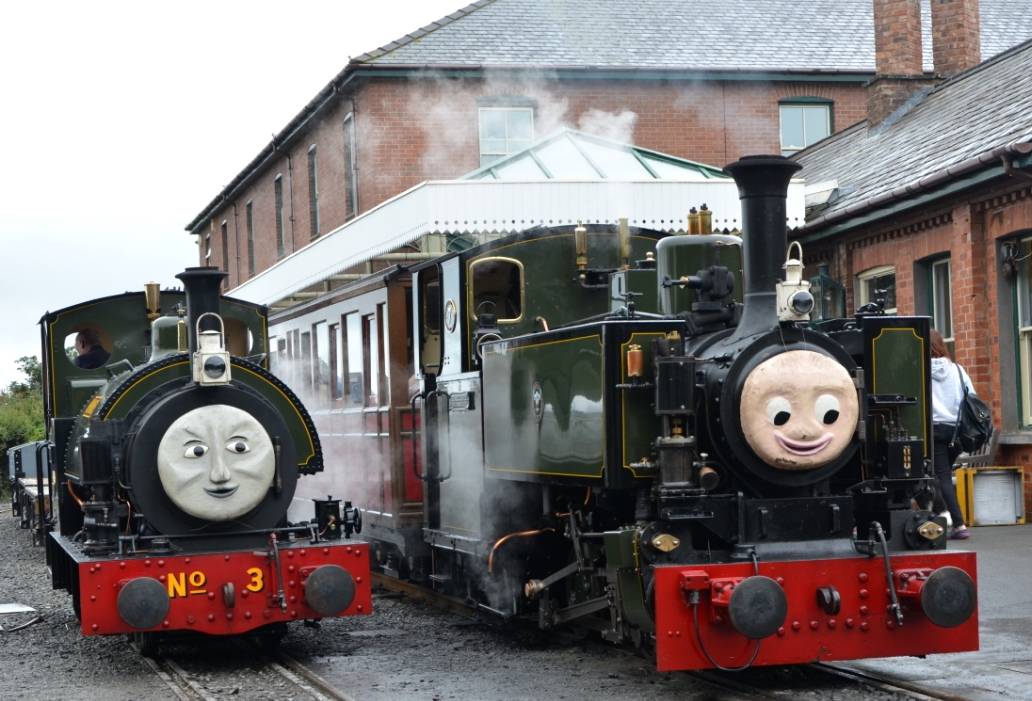 The Rev. Awdry was an Anglican priest and railway enthusiast who became an enthusiastic member and volunteer guard on the Talyllyn Railway in 1952, just a year after we had become the first preserved railway to be owned and operated as a heritage railway. Awdry's experiences on the Talyllyn inspired him to create a fictitious narrow gauge railway, the Skarloey Railway, which became the subject of an additional series of books within his 'railway' series.
The Narrow Gauge Railway Museum, housed at Wharf Station, already has a reproduction exhibit of Awdry's study from which he wrote all of his famous Railway series, with the original furniture and contents given to the museum by his family. Over this weekend, the extravaganza weekend included a once in a lifetime exhibition of the Rev. Awdry's work. On display was some of the original artwork from the 'Railway Series', original Sodor maps, and Rev. Awdry's own model railway layouts – the 'Ffarquhar Branch' and 'Ulfstead Road'. This is the first time they have been displayed together for over 20 years, along with some of Awdry's own models of 'Thomas' and other locomotives that he used to take around the country to illustrate his talks.
The exhibition was opened on Saturday morning by the Bishop of Bangor, the Right Reverend Andrew John. Bishop Andy, as he prefers to be known, has been a frequent and very supportive visitor to the Railway since becoming our diocesan bishop in 2008.