Our Kerr Stuart 'Tattoo', No 4 Edward Thomas, has been celebrating its 100th birthday. Like all good birthday parties, we invited some very special guests along…
Over the weekend of 4th and 5th September, No 4 Edward Thomas made a return visit to its former home on the Corris Railway for their own Gala Weekend in celebration of its 100th Birthday. No 4 returned to the TR on the following weekend, 11th and 12th September, for a few days of special trains, including double headers with visiting Corris Loco No 7.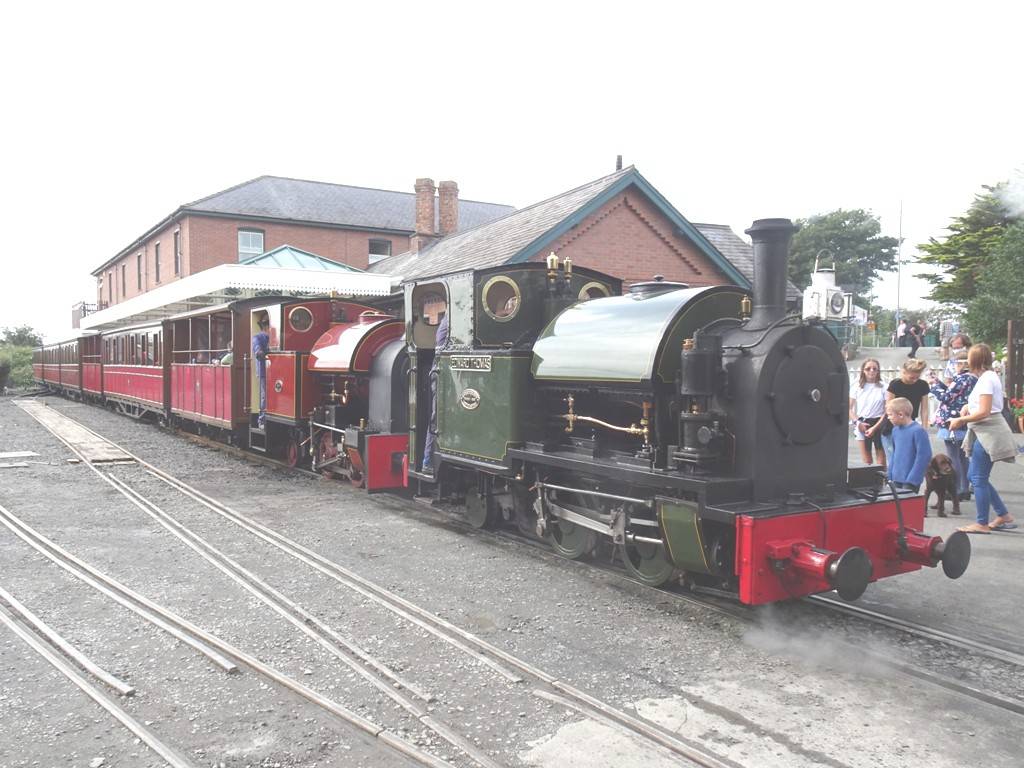 The Gala Weekend also featured two other visiting Kerr Stuart locomotives, "Diana", and Apedale Valley Light Railway locomotive S4 "Stanhope" Kerr Stuart Tattoo Class, 2395. These two locos ran on a temporary 2ft gauge track giving cab rides in the yard at Tywyn Wharf Station over the Gala weekend.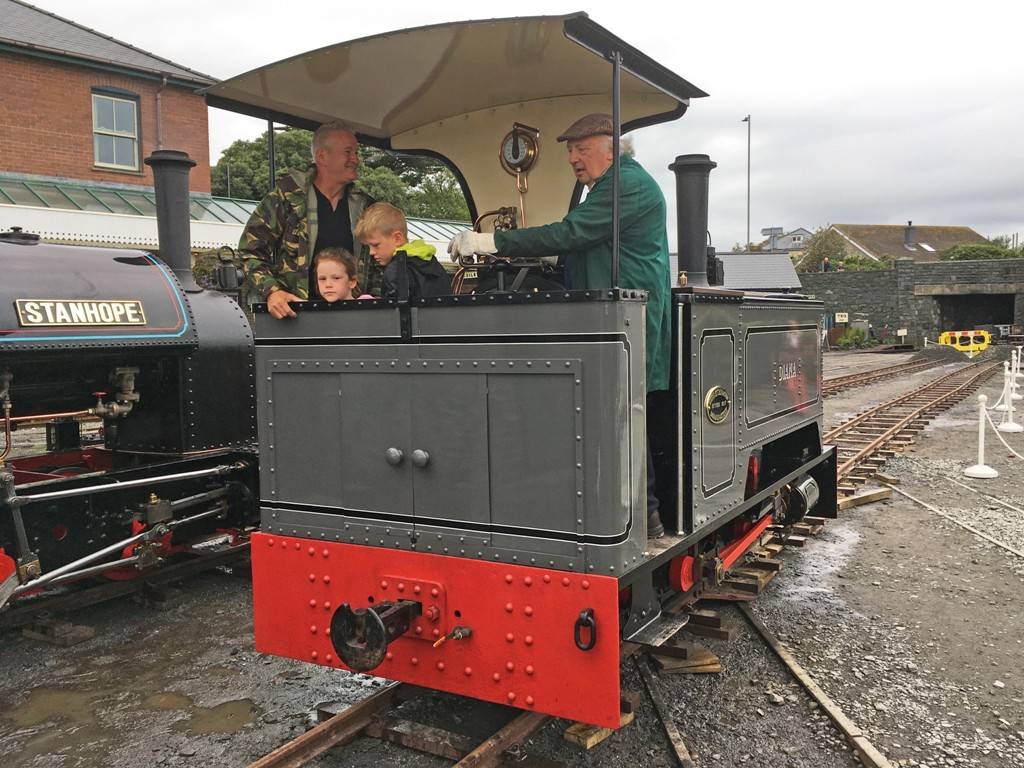 Diana had been partially restored and was purchased in 2014 by Talyllyn Railway member and volunteer Phil Mason. Phil completed Diana's restoration in 2015 and the loco was serving on the Bala Lake Railway by the end of that year. Diana's own centenary was in 2017, and celebrated by a tour of several UK railways including Statfold Barn, Beamish, the Ffestiniog Railway and the Welsh Highland Railway. Diana is currently operating on the Amerton Railway in Staffordshire.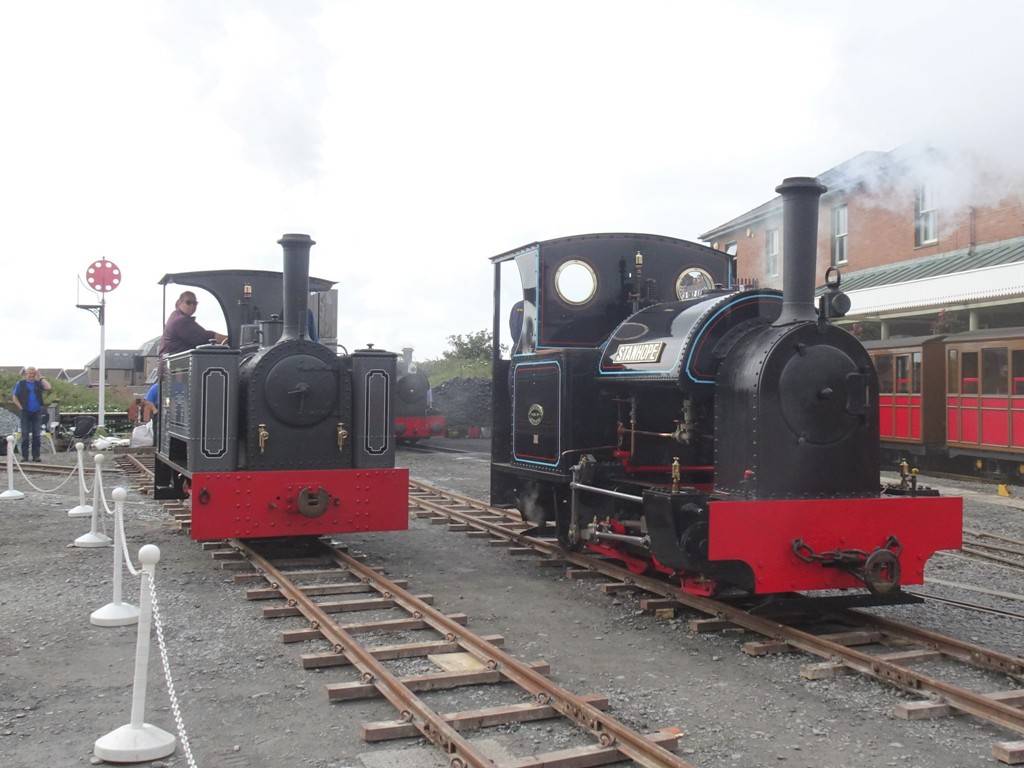 Stanhope was a similar age, having been completed in 1917, and passed through the ownership of a number of companies, the first being Civil Engineers 'Holloway Brothers' for work on the construction of 1000 homes in Rosyth, relating to the Royal Naval Dockyard. It was then transferred to Kent for the construction of the Swanley by-pass, following which ownership passed to Durham County Water Board, where it acquired its name of "Stanhope."
All good parties need some drinks, so we held a beer, cider and gin festival as well. There were 10 locally brewed real ales on tap, along with a variety of ciders and Welsh gins.
Society Chairman, Jonathan Mann, said;
'It was a real treat to have the two visiting Kerr Stuart locomotives with us for the event. Seeing 'Stanhope' and our No 4 'Edward Thomas' side by side revealed both the similarities and the differences. I would like to thank the owners for making their locomotives available (and for letting me drive them both!), and also thanks go to our friends at the Corris Railway for their co-operation, and for allowing their replica locomotive, No 7, to visit us.'
---
For further information about this press release please e-mail: [email protected] or phone 01654 710472.