The Talyllyn Railway celebrated HM the King's Coronation on Saturday 6 May with two special trains laid on.
A superb weekend, the sun shone and how wonderful to be part of this historic occasion. The Talyllyn Railway Preservation Society was formed in 1951, the first ever preserved railway to be owned and run by volunteers. The Talyllyn is the only preserved railway that can say that it was part of the coronation for the last two monarchs. We are extremely proud of this fact.
The first Coronation Train departed at 11.15am, with the original headboard from 1953. The second train at ran 2pm with a beautiful new headboard made and hand painted by volunteer Sarah Freeman, for this special occasion.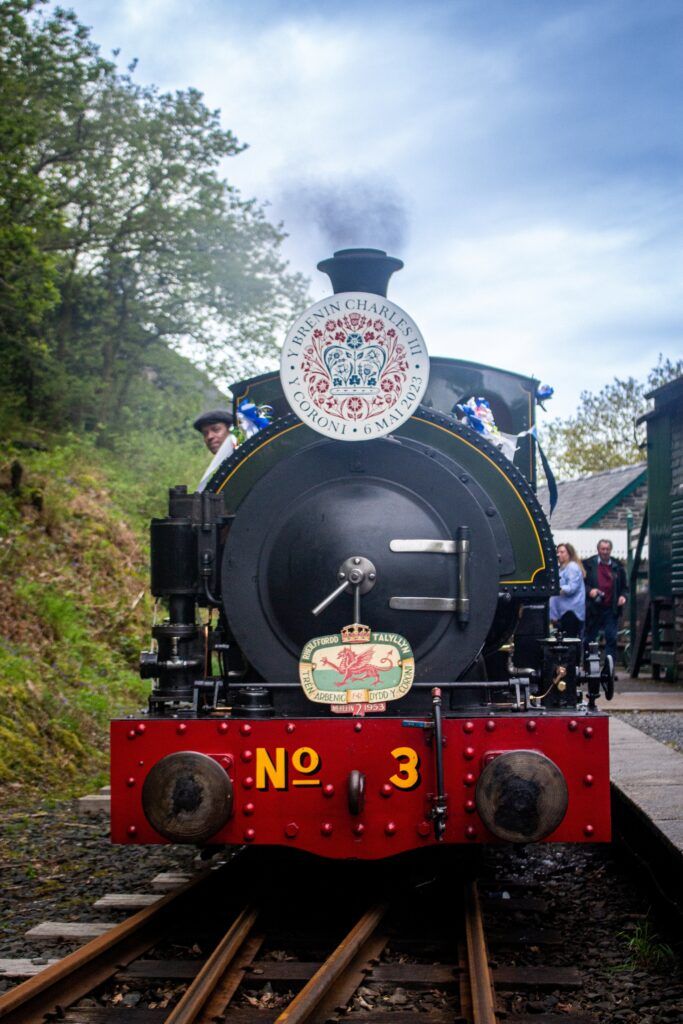 The event was extremely well attended with visitors from all over the world wanting to be part of the celebrations and to enjoy the special King's Coronation Afternoon Tea at Abergynolwyn. Our chef had made an absolutely delicious King's Coronation fruit cake to mark the occasion.
TR General Manager Lorraine Simkiss commented:

'I think that people wanted to do something to mark the occasion rather than just watching it on TV and what better way than to enjoy a Steam Train ride on The World's First Preserved Railway – The Talyllyn.'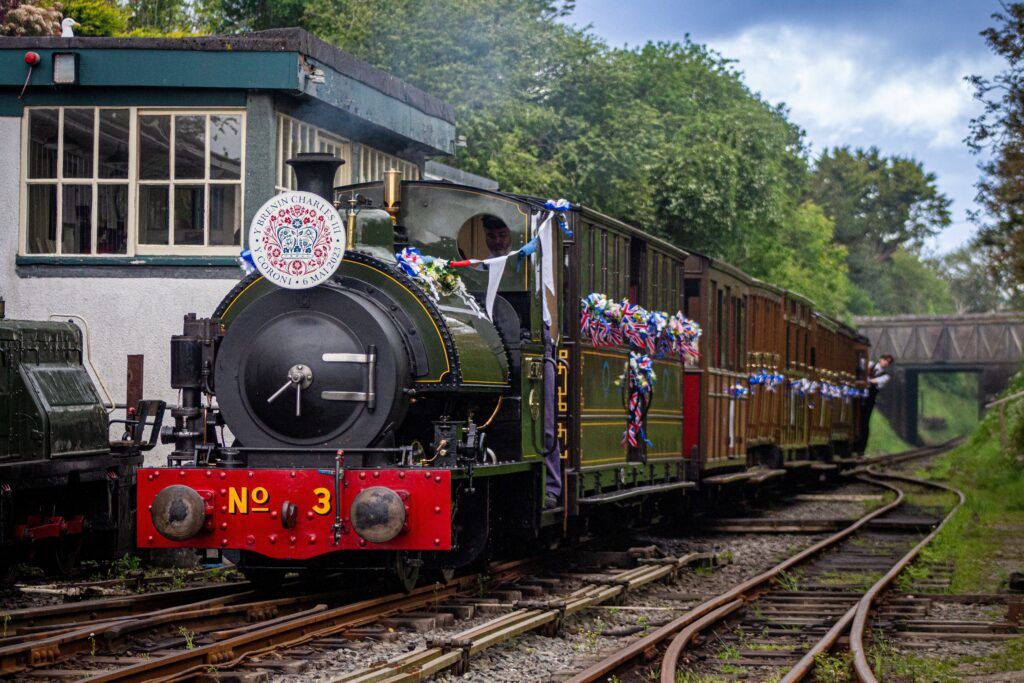 ---
For further information about this press release please e-mail: [email protected] or phone 01654 710472.