The Talyllyn Railway has announced that it has purchased 'Trefri', the house originally built for the Railway's former General Manager, Edward Thomas, adjacent to Tywyn Wharf station.
Following on from the purchase of 'The Orchard' site next to the yard at Tywyn Pendre earlier this year this was another property the Railway has long had an interest in that has come up for sale. The house itself is a 5-bedroom mock-Tudor house built around 1908 with a large garden adjoining Wharf station.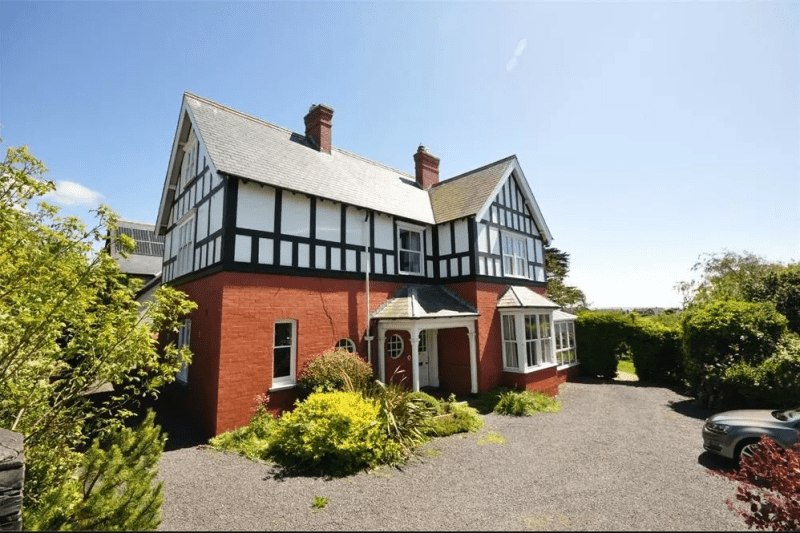 At the present time the final use for the property has yet to be determined, but the favoured option is for volunteer accommodation or alternatively office space. In the short term the intention is to rent out the property while plans are drawn up and the necessary financing obtained for its future use. The acquisition of the property will also enable the creation of a safe pathway across the tracks at Tywyn Wharf for use when major events are being held, while the grounds could also be used for various special occasions.
Commenting on the purchase, chairman of the Talyllyn Railway Company, David Ventry said:
'When 'Trefri' last came on the market some twenty years ago the Railway was not in the position to pursue its purchase. This time around due to the number of generous legacies which the Railway has been left in recent times we were able to purchase the property. While the main purpose was to acquire a significant property immediately adjacent to the restricted site at Wharf station, it of course satisfying that the house with its connection to our history is now in the Railway's possession and available for future use. We are very grateful to all those who remember the Railway in their wills, or who regularly contribute financially. Without such gifts we would not have been able to pursue these recent acquisitions.'
---
For further information about this press release please e-mail: or phone 01654 710472.