Talyllyn Driver Experiences are EXCLUSIVE – the whole trip is yours!
'You blow the whistle, release the brakes and open the regulator, a hiss of steam and the train starts to move – the start of the journey and the start of an experience of a lifetime'
Driver Experience £600 – Click Here to Buy Online
One return trip (14.5 Miles) at the controls of one of our locos, pulling a stock of carriages (only carrying your guests)
Up to 3 guests (additional by arrangement)
Buffet lunch of sandwiches and light refreshments at Abergynolwyn
Afternoon or Evening slots are available.
---
All experiences require pre-booking with 4 weeks' advance notice and are not available on some special event days, and driver experiences are not available in peak (pink) timetables.
The footplate environment requires a good general level of health, and satisfactory completion of a medical form will be required. See below for further information
If you are interested and would like further information please click here to find out how to contact us or email [email protected]
PLEASE NOTE: All experiences require three people on our footplates – and the cabs are 'bijou'! All vouchers are valid for 24 months from date of purchase.
Unfortunately, after a review of safety, we have withdrawn the 'footplate' trip option.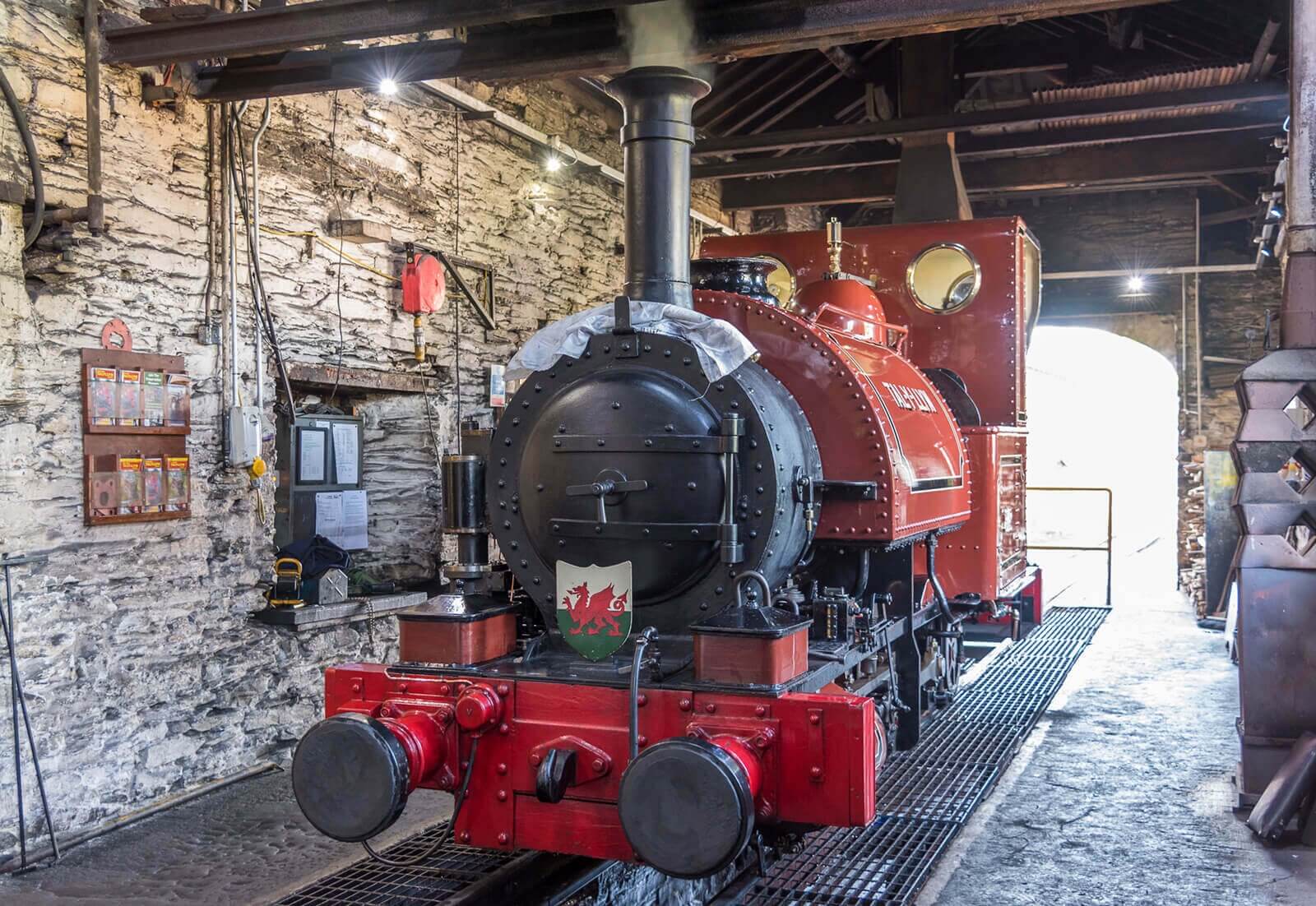 Driver Experience Overview:
Accompanied and guided by an experienced Talyllyn Driver, you will take the regulator of one of our famous locomotives from the shed at Tywyn Pendre for a trip to the end of the line at Nant Gwernol and back. The small size of our narrow gauge locos means that only one visitor can be on the locomotive at a time, so our Driver Experience trains really are EXCLUSIVE – the whole trip is yours.
On arrival, the Guest Driver will meet the crew, and the Talyllyn Driver will give you a safety briefing and will make sure that you are well prepared. 
You will haul a normal rake of coaches in which your guests may travel, and food will be provided during the trip for yourself and your party. During these breaks it will be possible to discuss the history of the line, its operation and its continued development – the questions are yours to ask.
Tours of the shed and/or museum can be arranged to suit you and your guests.
Driver Experience Booking Information:
Driver experiences can be run on dates to suit participants, subject to there not being other bookings or extra trains operating. The experience may be tailored for any occasion and we will do our best to accommodate any special requirements you may have. We are well used to organising experiences as a surprise for the recipient, so please let us know!
The cost of up to 3 people accompanying the guest driver and travelling on the train is included in the package. Any further people (up to a maximum of 15) may join the guest party at a price of £10.00 each to cover extra travel and refreshment costs.
As the railway is operated by volunteers, please give us at least four weeks' notice of your preferred date to ensure that we have a volunteer crew available for the event.
We look forward to welcoming you and your guests to the Talyllyn Railway.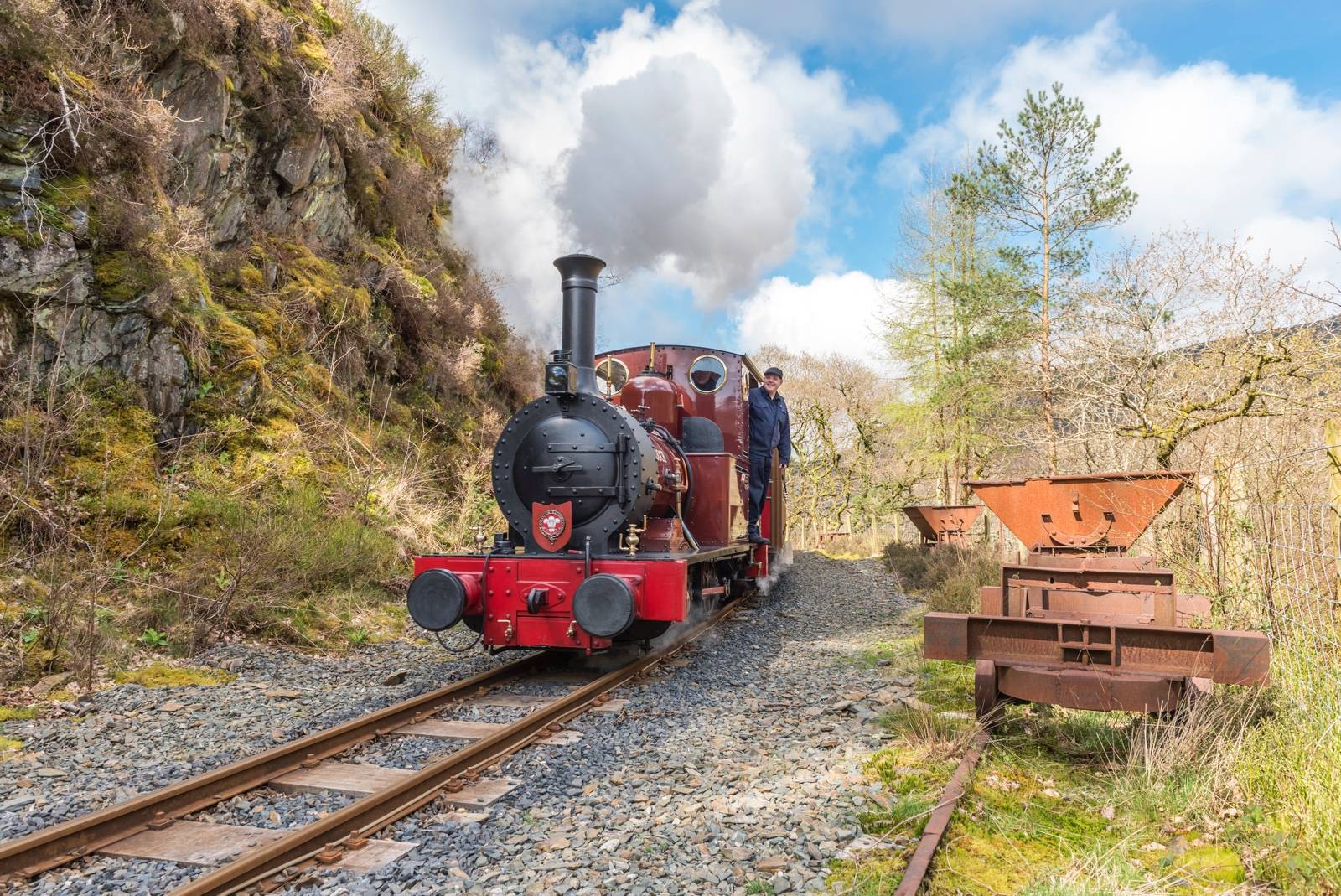 Other Requirements:
The Adult Experiences are available to fit persons aged over 18 on the day of their experience.
A simple Medical Questionnaire will need to be satisfactorily completed. Good eyesight (with glasses if required) and hearing are obviously important, as is the ability to climb into and out of the cab! We regret that these Experiences are not suitable for disabled persons.
As you can appreciate, coal-fired steam locomotives are confined and relatively dirty places in which to work and travel. The Guest Driver should, therefore, wear stout footwear ("Toetectors" – steel-capped shoes/boots – if at all possible) and some form of protective overall (a non-nylon boiler suit or "bib and brace").
If you are interested and would like further information please click here to contact us or email [email protected]