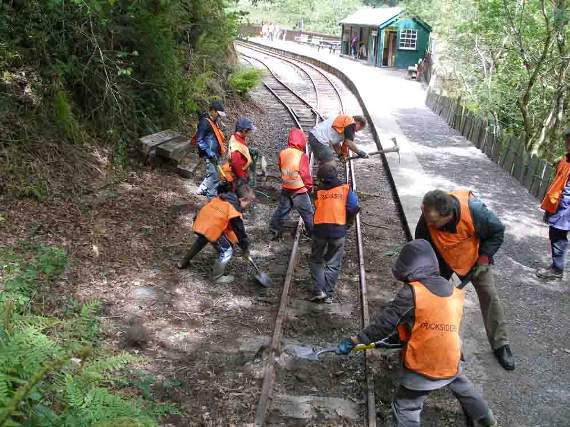 Talyllyn Tracksiders for Under 14s
Talyllyn Tracksiders is the name for the railway's family volunteer working group. Working visits are organised 2 or 3 times a year, for up to a week each time, including the Spring Bank Holiday / May and October half term weeks, when up to 30 youngsters and their parents come along. Tracksiders is open to all junior members with parental or guardian supervision throughout. Tracksiders work in supervised groups on projects such as painting, fencing, clearing undergrowth, restoring slate fencing, building footpaths and many, many other jobs.
Tracksiders are not involved in the operating of any trains and Pendre workshops along with the locomotive sheds are effectively out of bounds. A key focus of Talyllyn Tracksiders is that it is arranged for family participation. The group also enjoys an annual putting competition; picnics; barbeques, beach parties etc. The aim is to have fun, learn new skills and make friends. Many TRPS members have life-long friends from their earliest days on the railway, and we provide the same opportunity for the next generation.
For more information contact: Ian Evans at [email protected]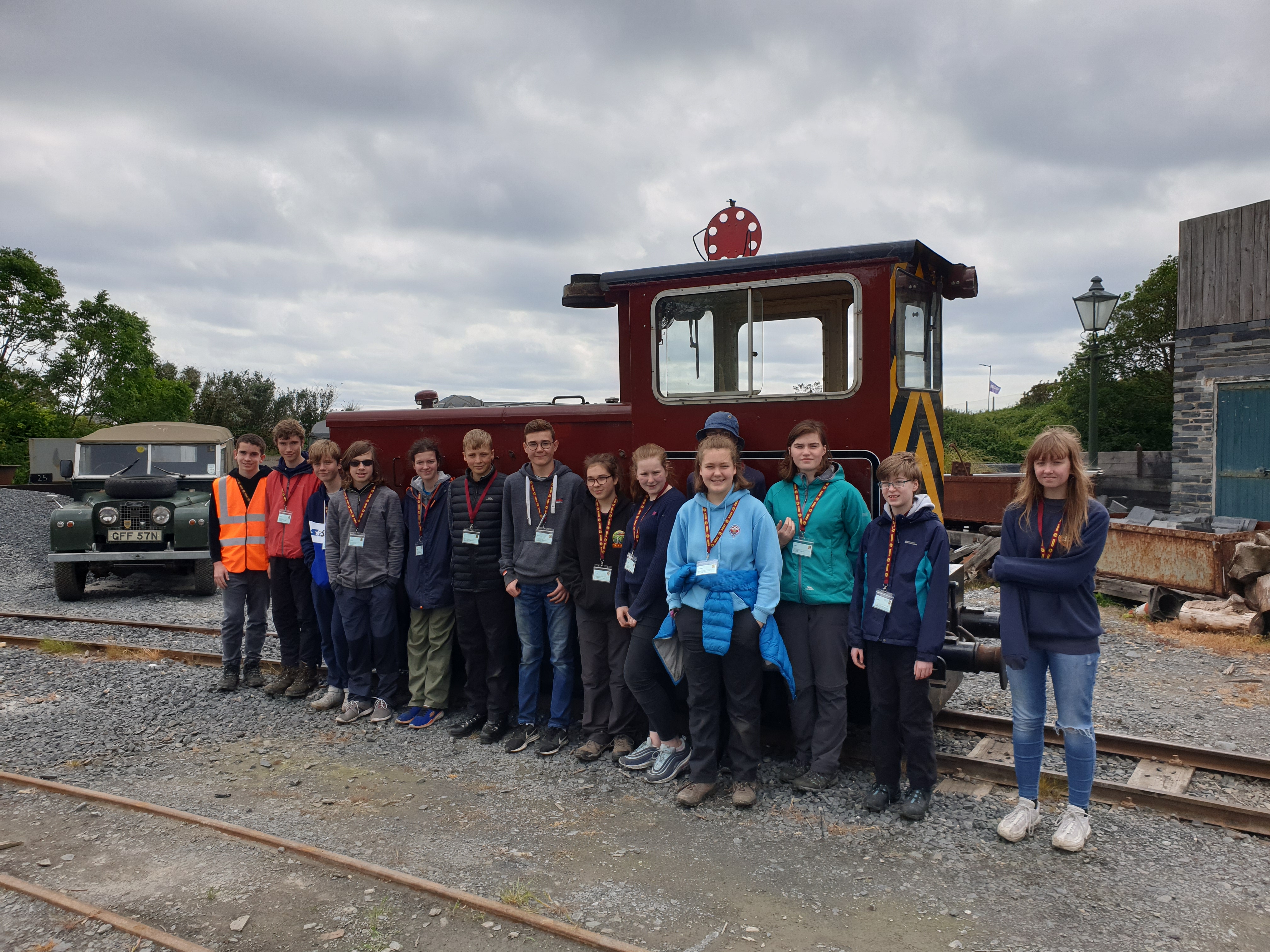 Training and Development Programme for 14 and 15-year-olds
Are you aged 14 or 15 and want to start your journey towards volunteering on the Talyllyn Railway?
If the answer is yes, then look no further than the Talyllyn Railway Training and Development programme!
Bookings are now open for the 2023 Training and Development Programme for those people aged 14 or 15 years old.
Dates are:
Friday 2nd June
Saturday 3rd June
Friday 27th October
Saturday 28th October
The programme is a two-year programme covering key skills and knowledge for starting volunteering at the age of 16. The training covers topics such as: preparing a steam locomotive, preparing passenger carriages, being taught how to light up an engine, learning the route, signals, use of frames and token instruments, Personal Track Safety, plenty of shunting as well as many challenges and surprises! There are also several competitions held with some great prizes to be won!
A key part of the programme helps to develop young people with the many life skills which will be helpful when they move onto further education or into employment.
If you have any questions or are interested in joining the programme, then please contact our Training Co-ordinator, Matthew Wear via email [email protected] or Training Assistant, U16s, Paul Edwards via email [email protected]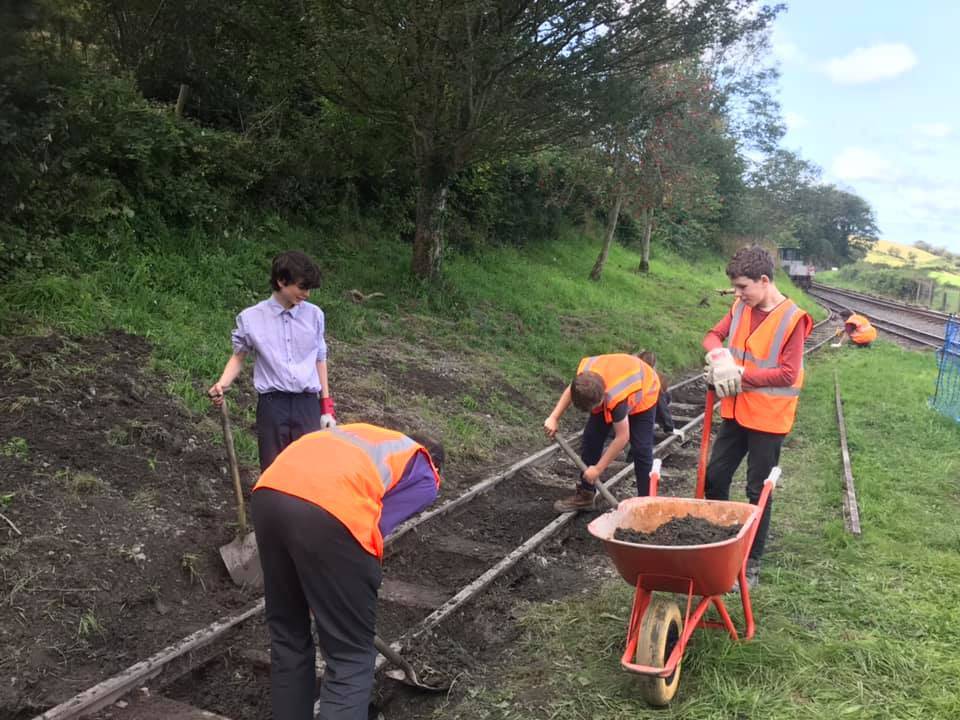 Talyllyn Navvies Ages 11-18
Are you looking for an unusual family activity holiday with older children? Or are you 11+ and want to volunteer alone when you are 16? Then Navvies is right up your railway line. As well as being a lot of fun, former Navvies have gone on to work in various departments on the railway while some have found it useful for deciding on future studies or career. The week's activities take place during August, starting with a safety meeting on Sunday with activities from Monday to Friday. Depending on the overall interests of the group, these will include:
tasks assigned by the Outdoor Foreman – recent activities involved dredging stones from a stream so the track wouldn't flood (and ended with a race of plastic buckets), painting pipes and bushwhacking*
cleaning engines and carriages (early start)*
a trip up the railway to see what guarding a train involves*
a visit to at least one of the following: Control Office, Booking Office and or Blockpost (Signalbox) to see how they are run*
finding out about how the shops/cafes run (optional)
finding out what the track gang do (optional)*
a talk from the engineering workshop (optional)
a day off!
* any lineside or operational duties are limited to those aged 16 or over Other activities, such as a campfire, walk, kayaking or trip to the cinema, take place according to what people want to do during the week and the weather.
What you need to bring:
Sturdy shoes or walking boots
Old clothes or overalls
Lunch or money (there are two cafes on the railway, where working volunteers can get discounted food and drink)
1 adult per child under 16 (16 or over can volunteer alone with a completed parental consent form)
It is not essential to be a member of the TRPS, but if you do decide to become part of the TR family, you get free travel on the days you don't work. We will provide:
High visibility vests for track work
Sturdy gloves (adult sizes only)
Whatever training is needed as regards safe working on the railway.
Please contact [email protected] for more information.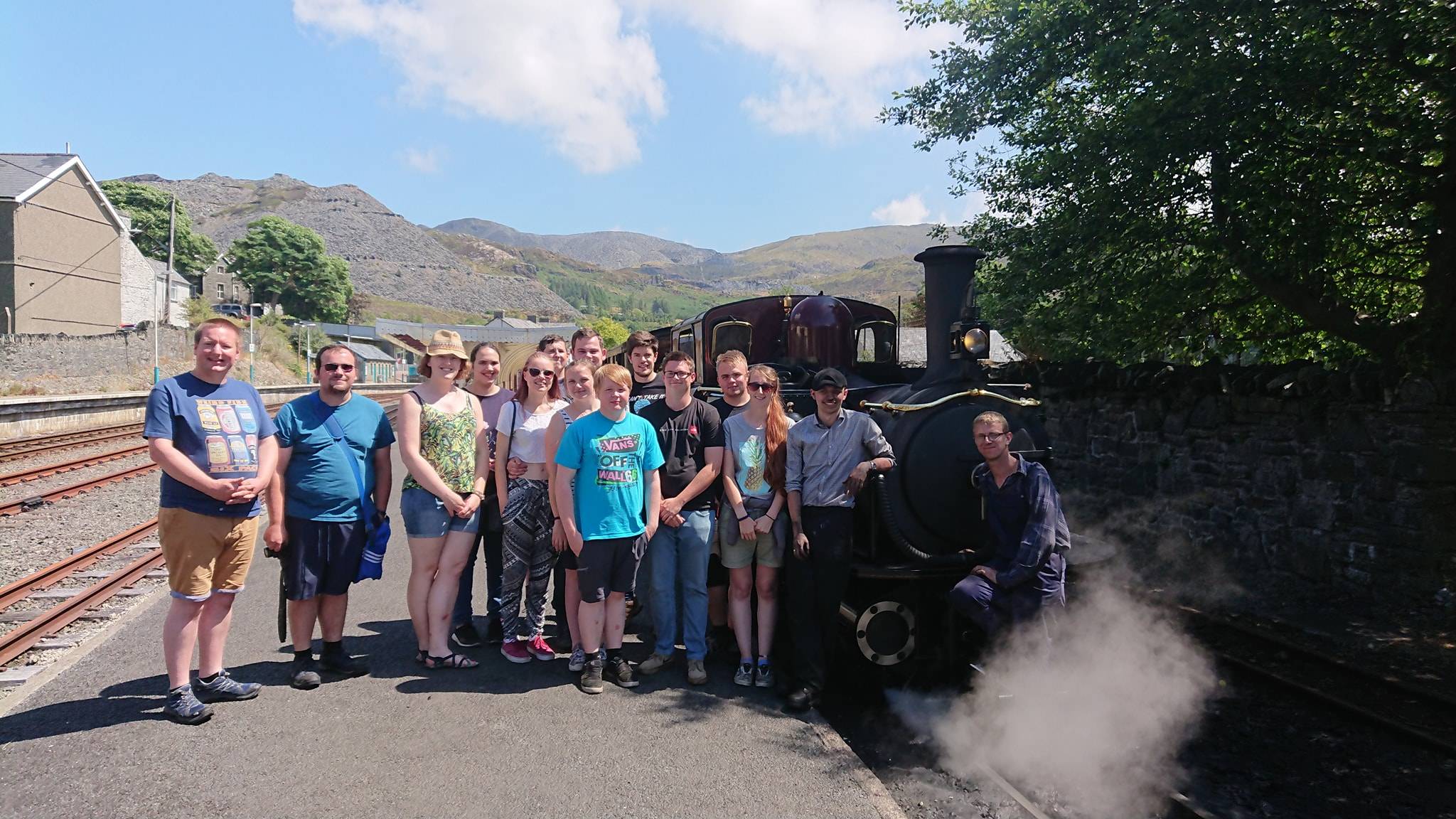 Young Members Group Ages 14-25
If you're a member aged 14-25, then you're a part of the Talyllyn Railway's Young Members Group (YMG). The YMG represents, supports and creates a fun environment for anyone interested or already volunteering on the railway. Everyone's welcome at our activities; some of us have previously been Tracksiders or Navvies, while others have only discovered the Talyllyn when looking for somewhere fun to volunteer, learn new skills and make new friends.
New people join us every year and you certainly don't have to be a railway fanatic to get involved! Lots of young members come to volunteer during the school/university holidays. Many stay in the railway's own Volunteer Hostel "Llechfan" (across the tracks at Tywyn Wharf station) where there is a very sociable atmosphere. The experience of living away from home with other people and volunteering in a variety of roles is a valuable experience that looks great on CVs and UCAS forms and leads to lasting friendships.
Recent YMG activities include social events like barbecues and going to the cinema, days out to other railways and working parties like replacing lineside fences or wagon restoration. To find out more information about the YMG, feel free to send us an email ([email protected]) and see what we're up to by following us on Facebook and Instagram!